Yup, you read the headline right and if you keep reading you will understand more!Yesterday I attended the last event for a month where I actually could eat but didn't as Ramadan is closing in and was preparing myself for it by getting my body used to not eating.The event was held by my favorite Queens at Let's face it in honor of the beautiful Ida Warg launching the first set of products from her new beauty brand. I know what you're thinking "is all high profile influencers going to launch products?!". Yes they are, why shouldn't they! The questions to ask is "can they create good products and be innovative at the same time?!".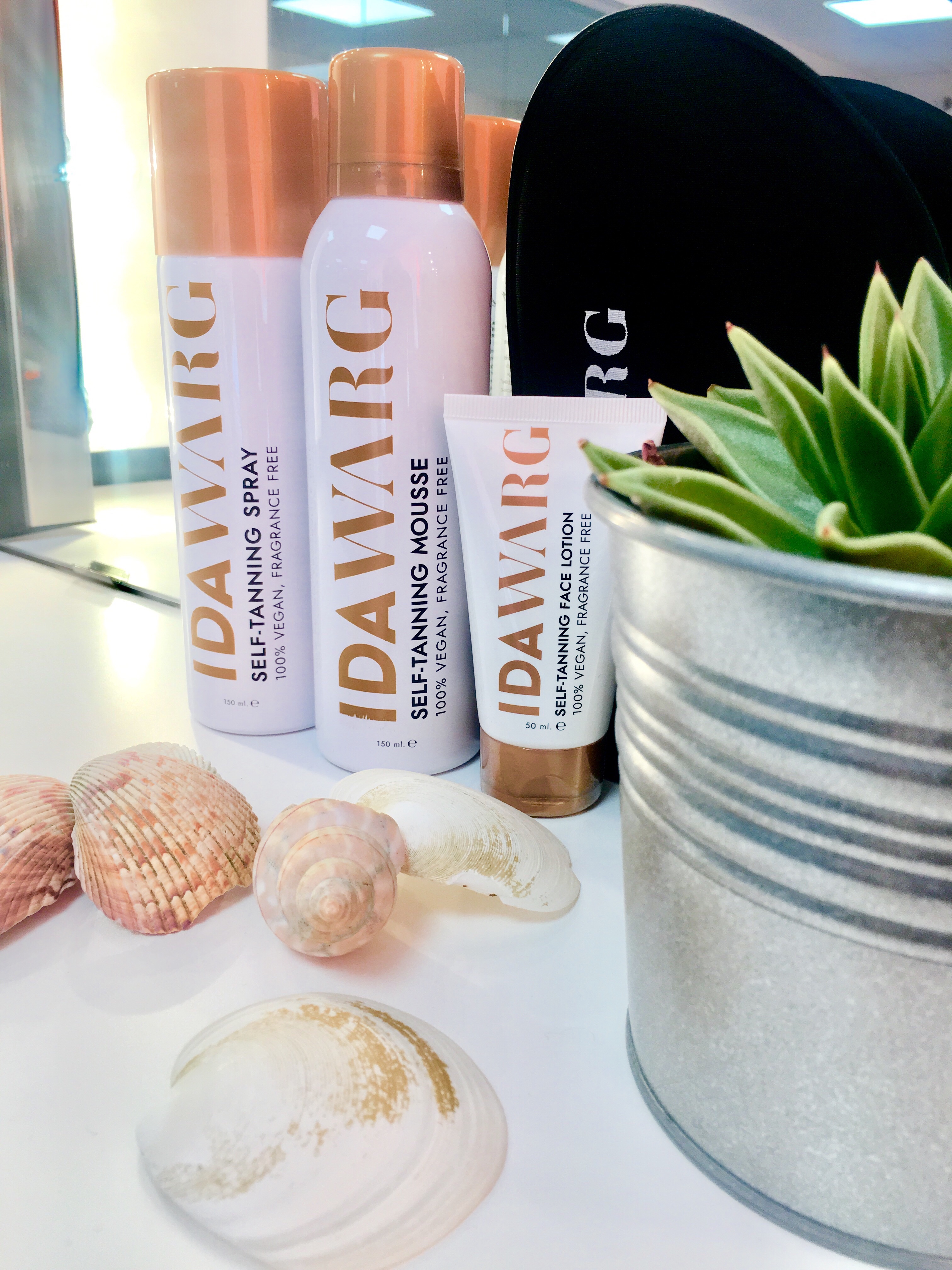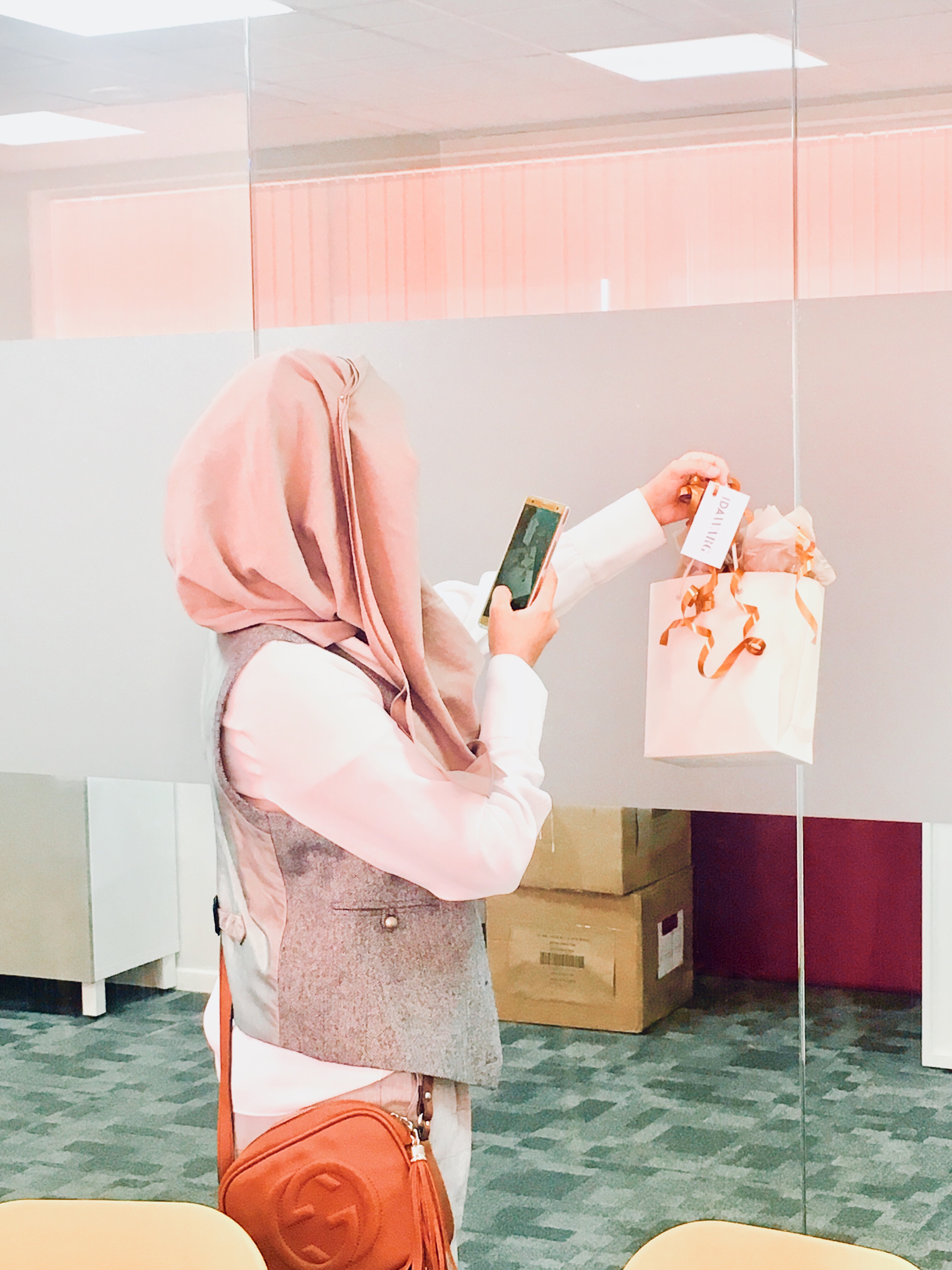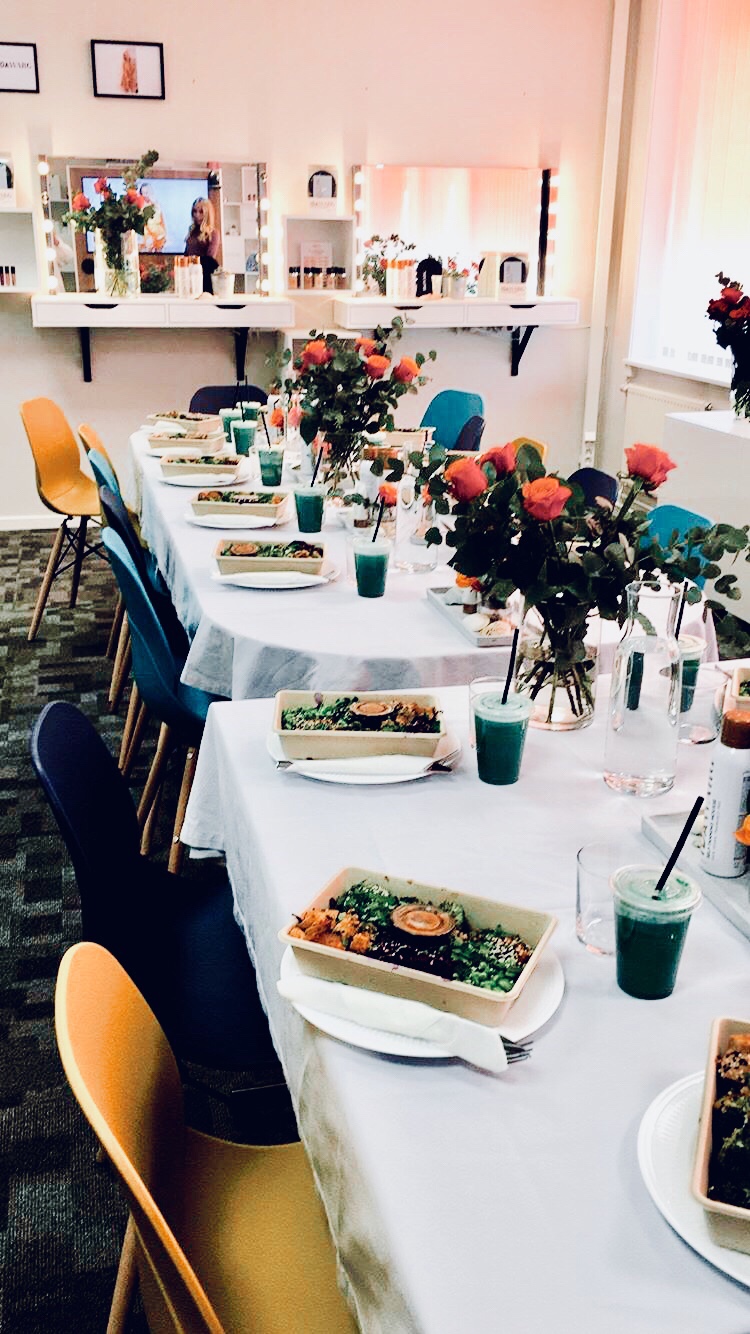 This photo of today's beautiful table setting is taken by Joanna from Let's face it!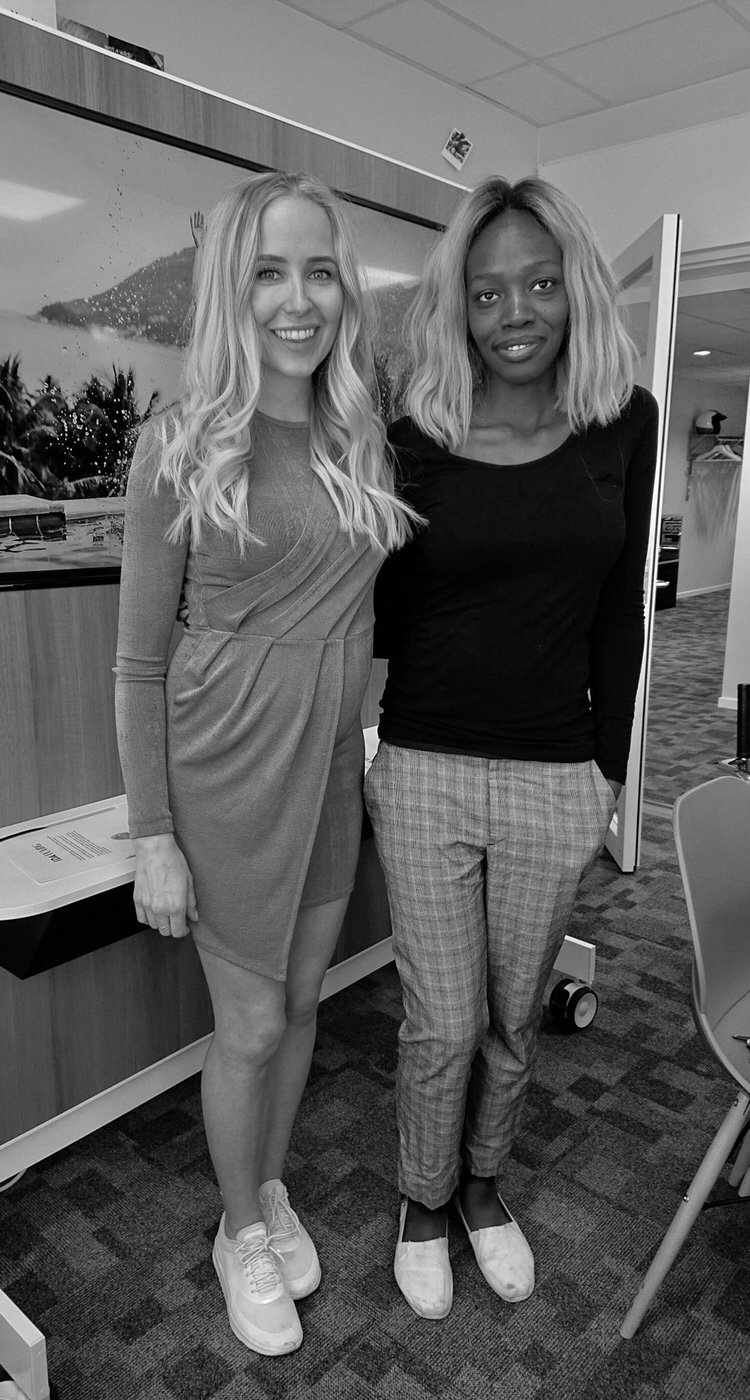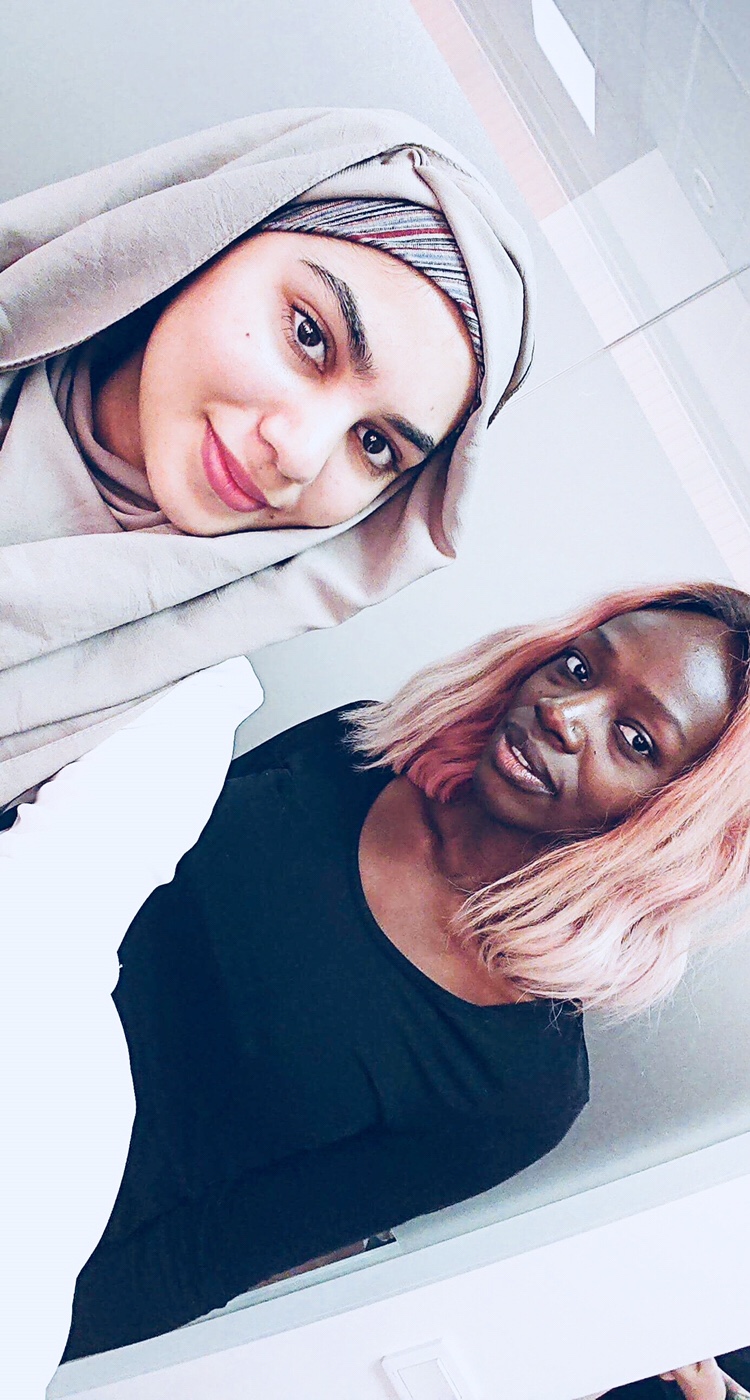 Beautiful Joi, my precious assistant and hopefully so soon again!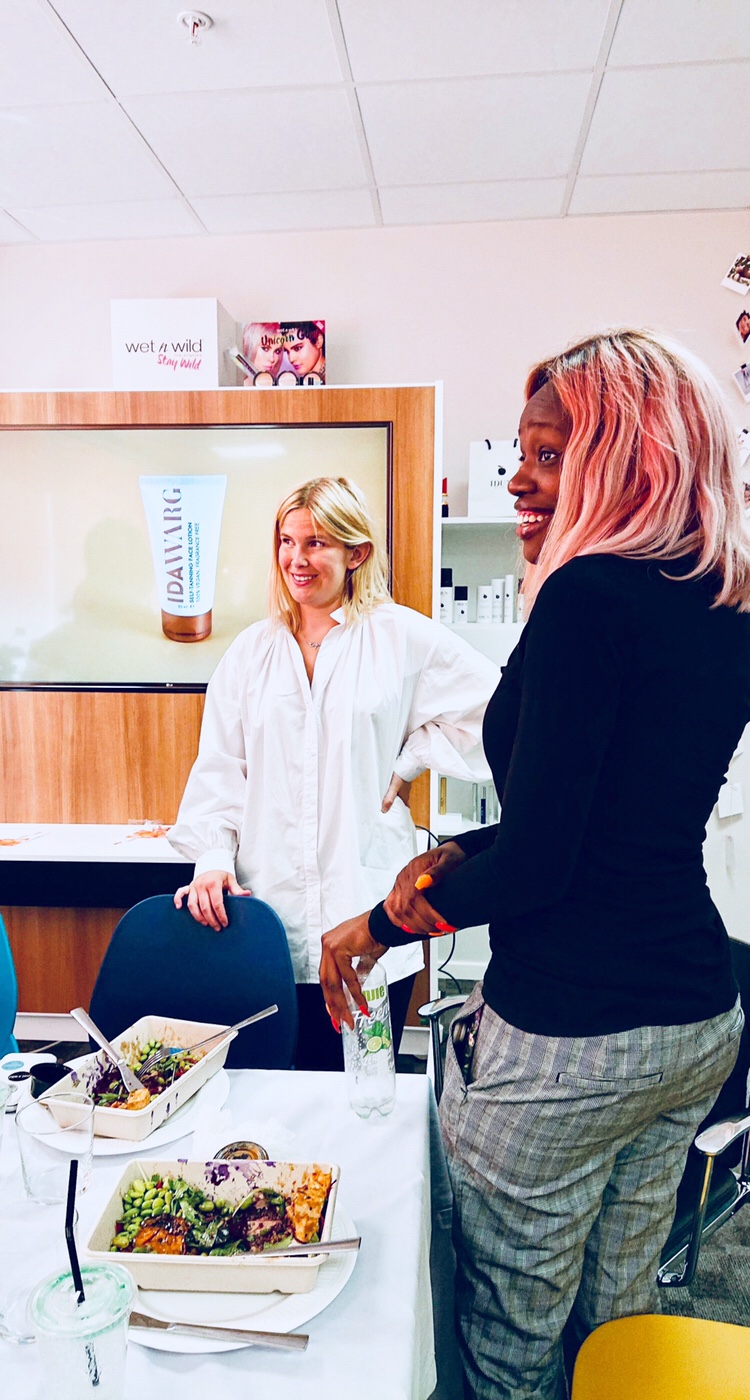 My answer to that is yes, it was lastly shown by Therese Lindgren and her brand Indy beauty (I've posted two post about this, read them here and here). If Ida Warg has pulled it off I can't say as I just got the products but I'm impressed by the very energetic and humble power lady in more ways than one!Here's a shortlist of why and how she's impressed me, a review of the products will hopefully be up soon too.
1. No scent what so ever in the products and it's non sticky! I hate sticky products, sticky anything really…
2. Social skills =100! Not many high profile influencers can keep their humbleness after massive fame and wealth, but Ida was so humble I didn't know she was she until far in into our conversation.
3. Dashing mummy looks, someone needs to put her and the tiny belly on the cover of a magazine!
4. Her bathroom. It breathes Scandinavian elegance and luxury as it's all in marmor and is definitely goals! We kinda agreed that I can stay there in return of cleaning her bathroom and I most definitely would, have you seen it?! She's dropping a clip of her fancy home today on her YouTube! Click here for direct link.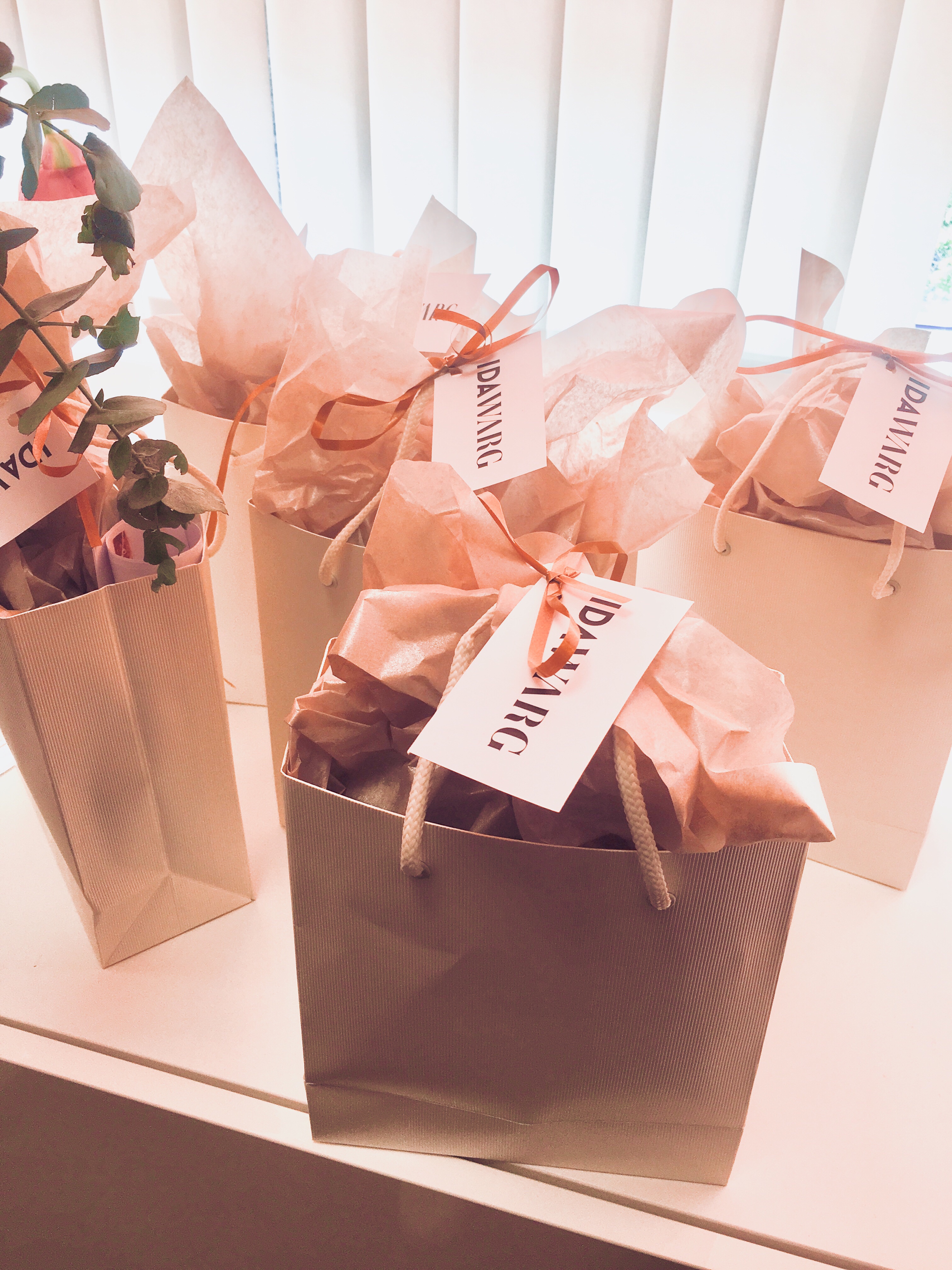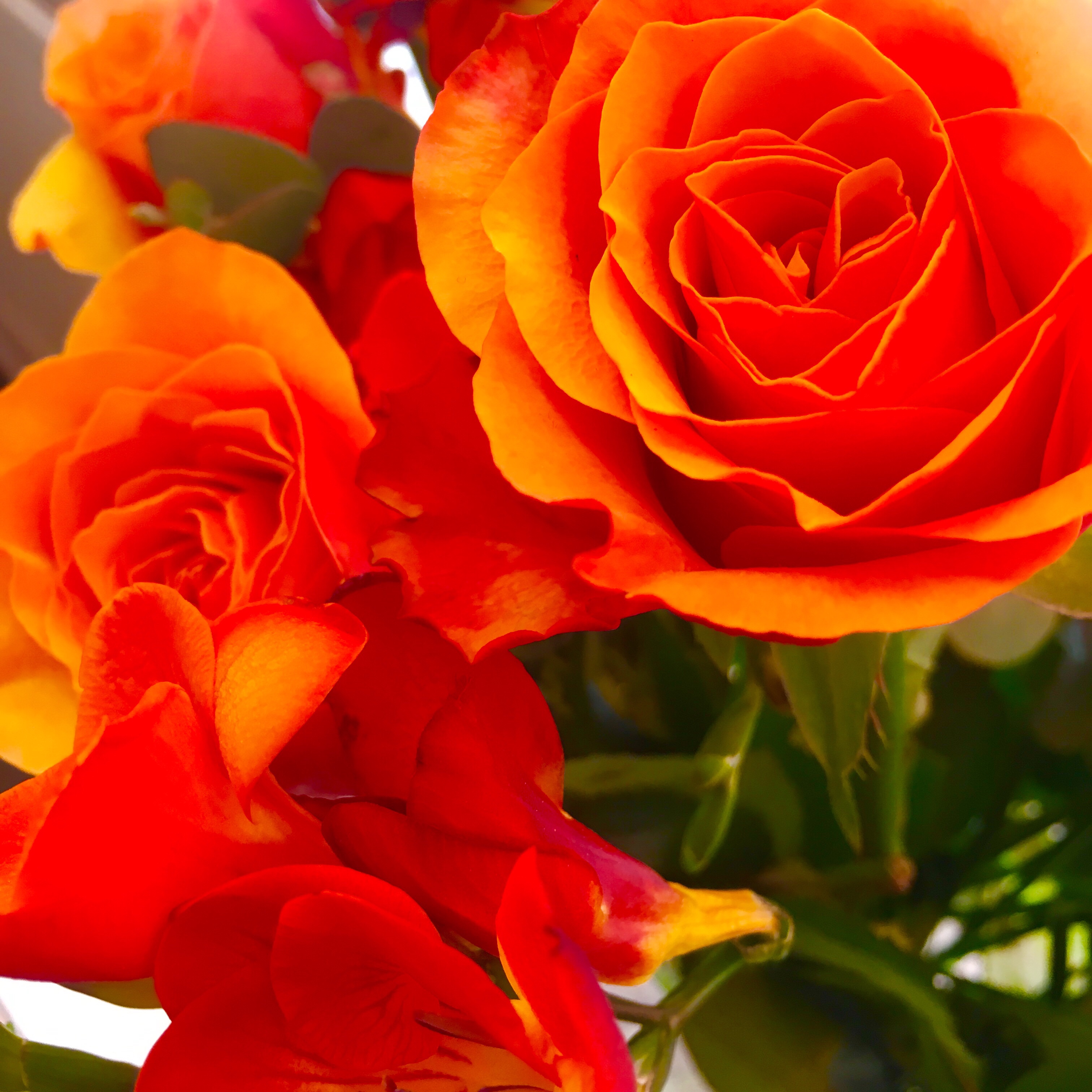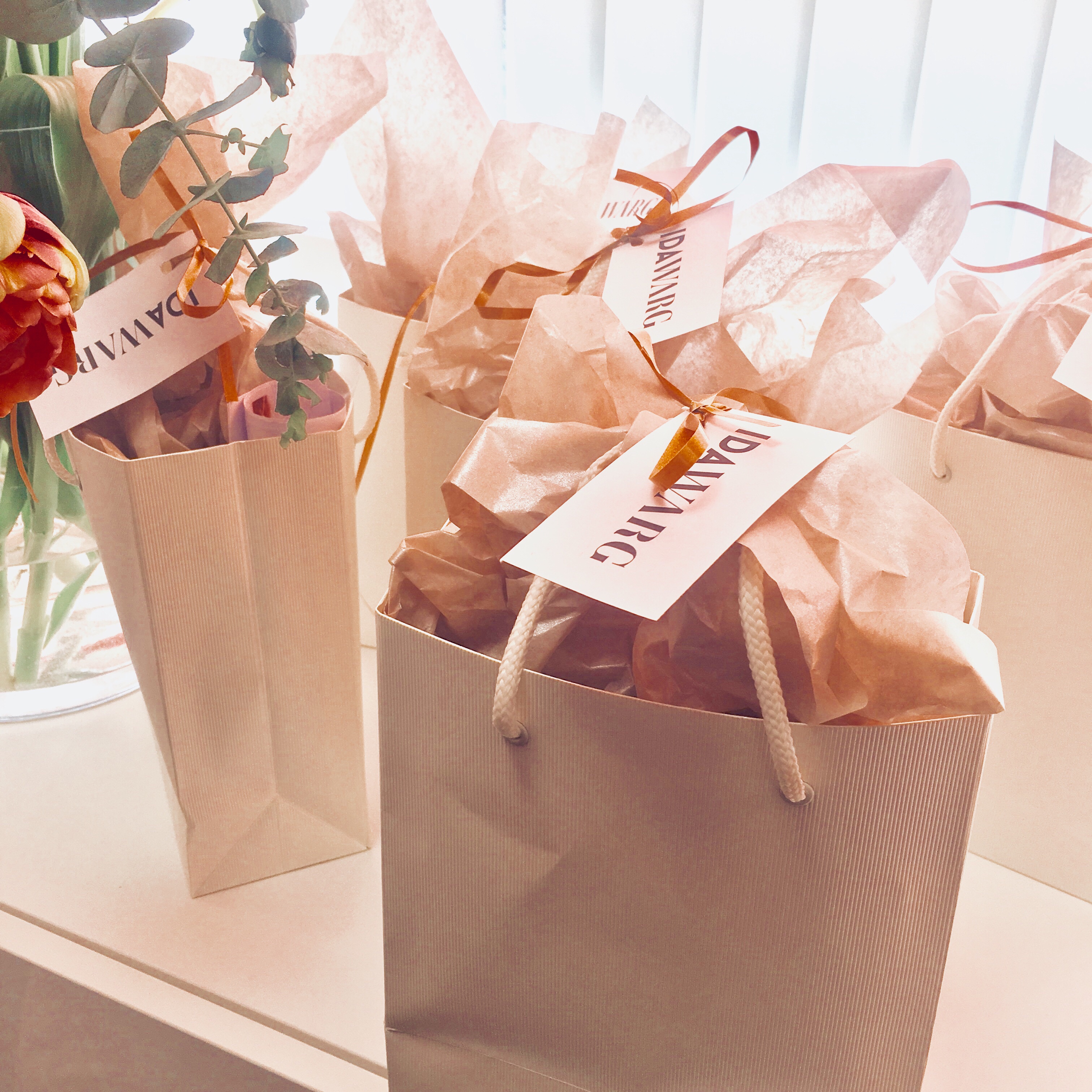 The Ida Warg tanning collection consists of products four products. Whereas the spray and lotion is the ones I'm most keen on trying. Why?! Because spray tans on darker skin evens out the color and gives a flawless glow that lasts a while!
Spray and mousse, for the face and body
It's said to give you that beautiful sun kissed results within 3 hours, consists of natural sugar (DHA) without azo colours.
"The products are easy to use and the right choice if you are looking for that airbrushed look."
It don't contain perfume and have no scent to it. It can be used by skin tones, moisturizes the skin for up to 48 hours and is 100% vegan!
Contains: 150ml (each)
Price: 179SEK (each)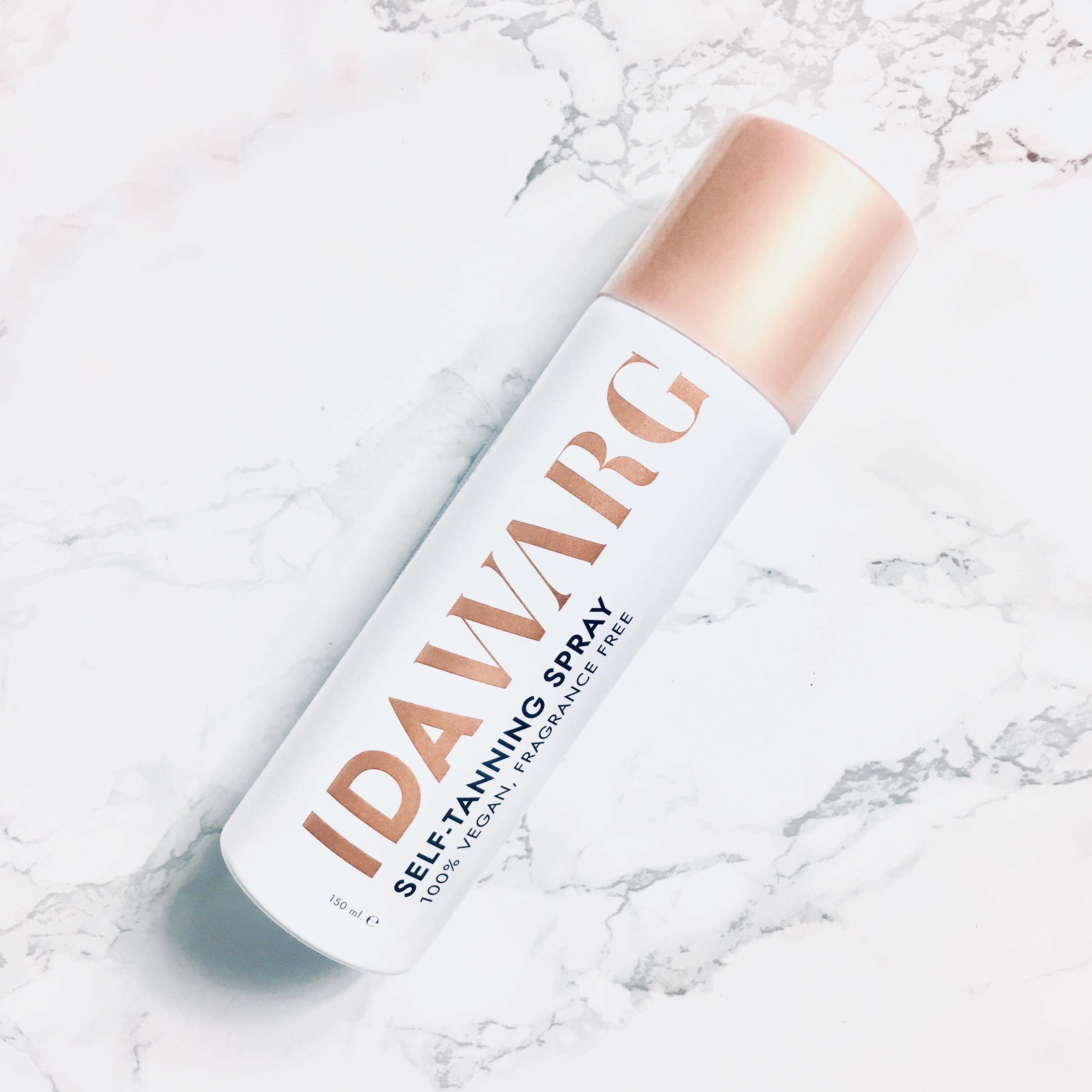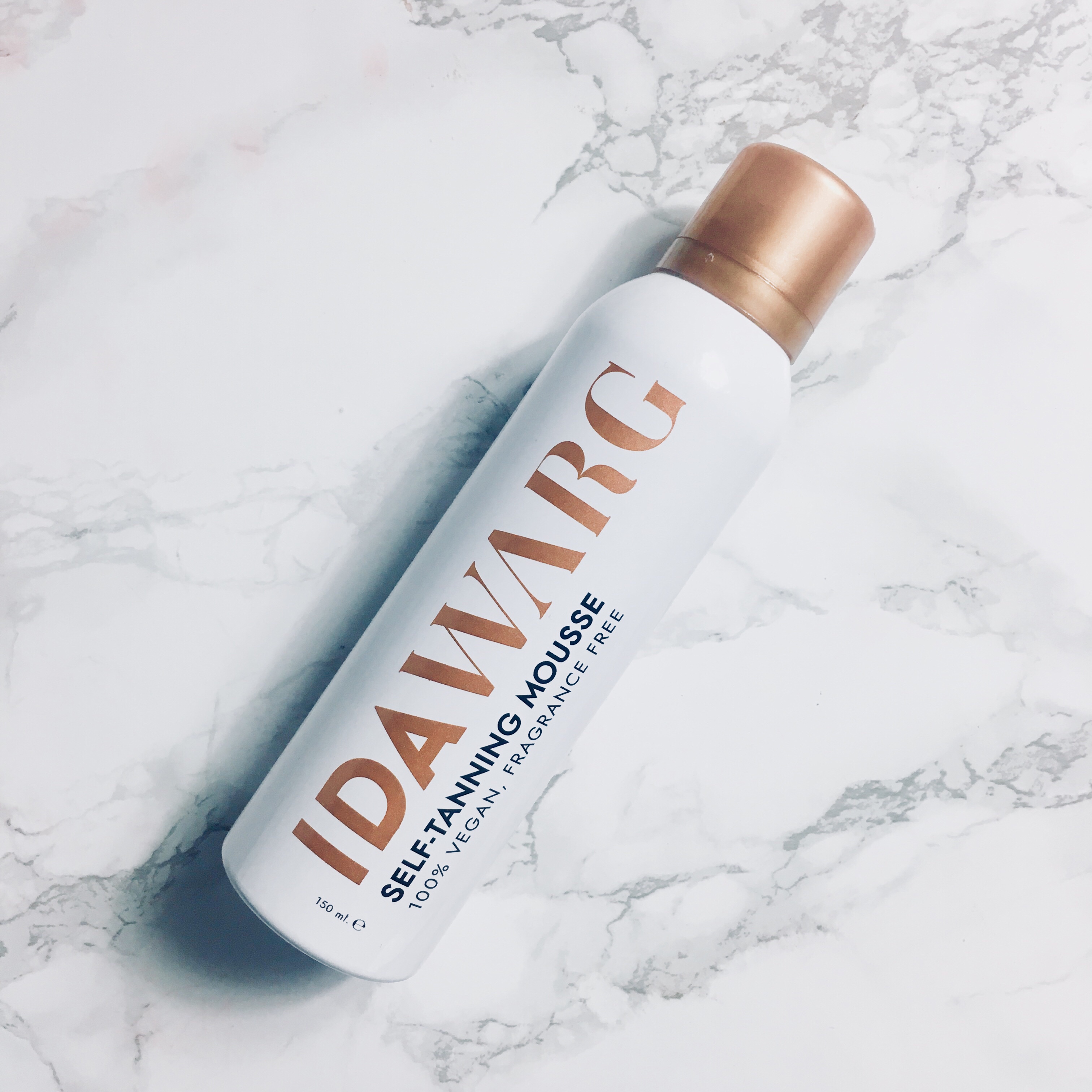 Lotion, for face
The tanning lotion is said to give you that beautiful sun kissed results within 3 hours, consists of natural sugar (DHA) without azo colours.
It's developed for ones sensitive skin on the face and it leaves your face feeling soft and revived. Just as the other products this one is 100% vegan!
Contains: 50ml
Price: 179SEK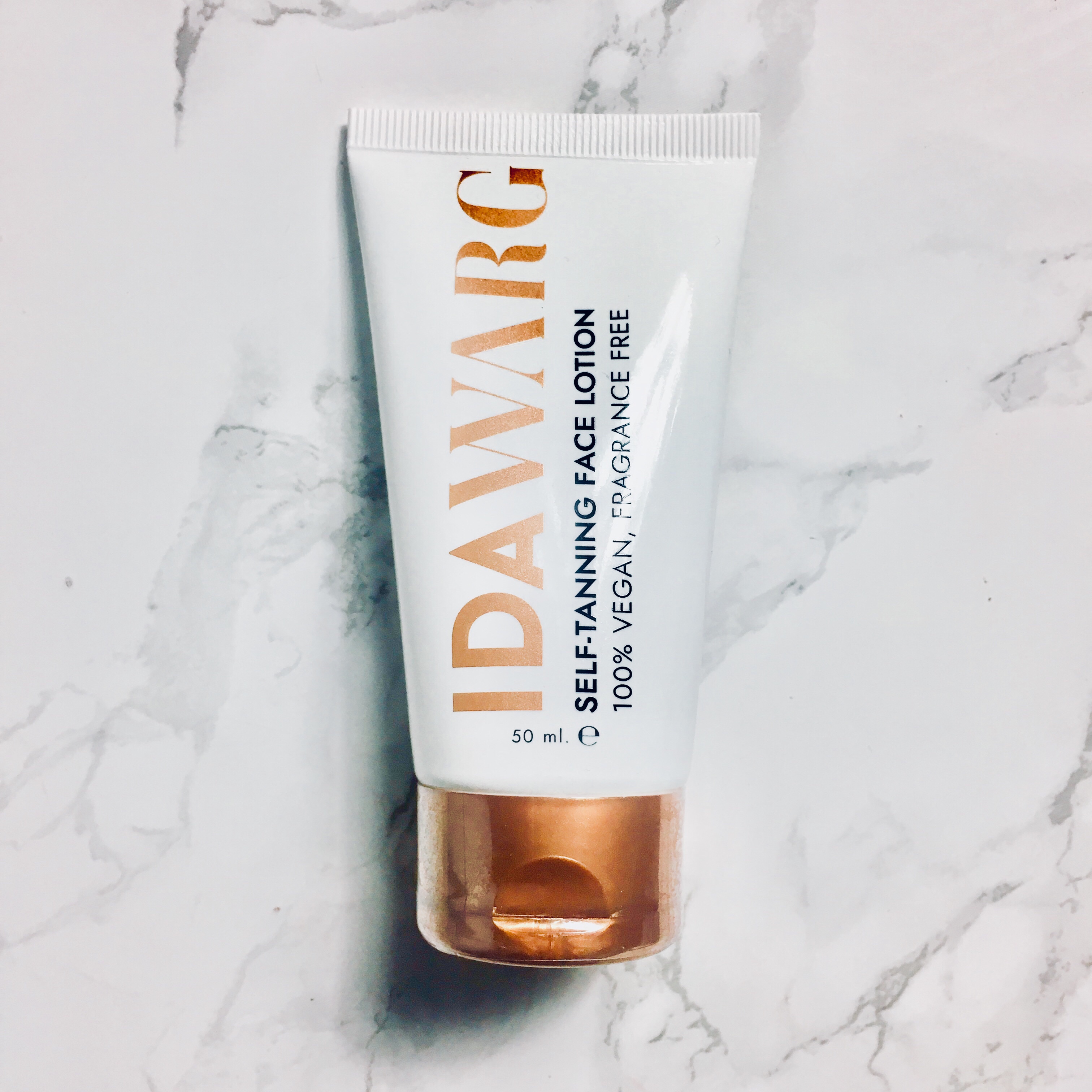 Tanning mitt
It will help you achieve that perfect natural sun tan look, without living lines. The mitten can be reused!
Color: black with white text
Price: 49SEK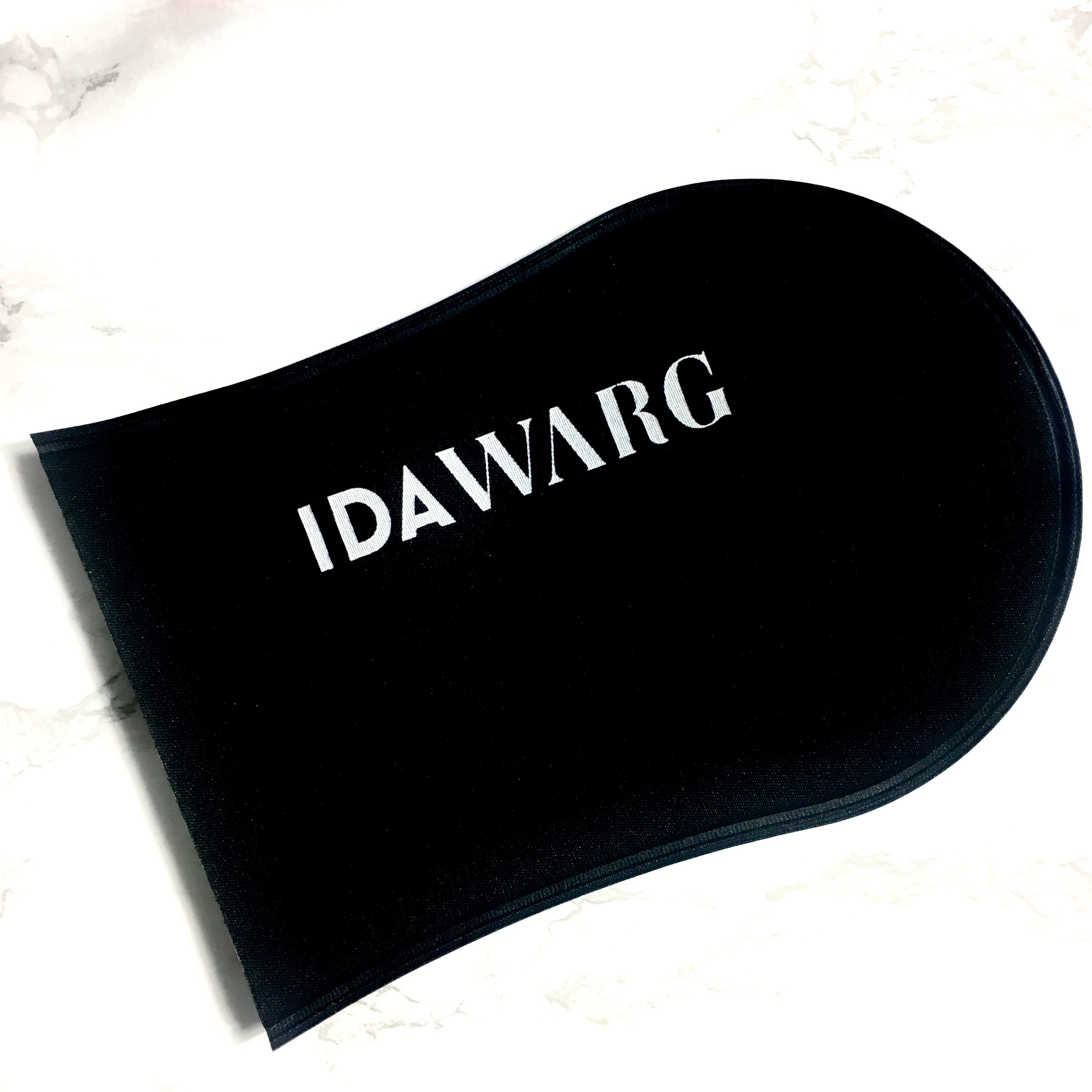 Are you going to try any of these?! Do let me know if you do and what you think of them! Btw, go to my Instagram @iamayshajones to see my cool boomerangs that I took whilst shooting the products.
/ Aysha
Ps. What do you think of photo skills?! I'm getting better don't you think?!